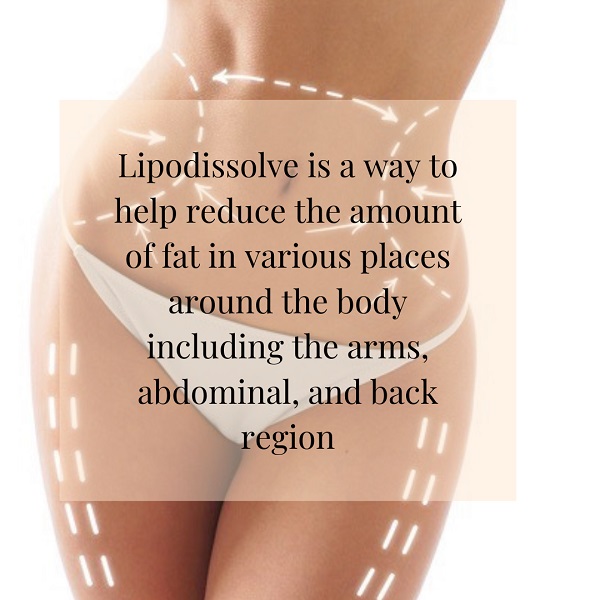 Also known as mesotherapy, became popular in the mid-2000s. 
It is a non-surgical alternative to liposuction. It involves the use of a solution that is injected into areas affected by fat and cellulite.  
It is a non-surgical cosmetic treatment that removes fat from small areas. It does this by breaking down the bonds that maintain the solid form of body fat. 
Once the fat is converted to liquid form, the body is able to remove the fat naturally at a much more rapid pace than your normal metabolism is able to accomplish. 
The body's fat removal process will take from several weeks to a few months to complete, depending upon the patient. 
Uses
Lipodissolve can be used on a variety of areas of the body including the arms, chin, belly, and legs. 
It functions as both a method for removing fat deposits that remain unaffected by diet and exercise and as an effective technique for treating cellulite. 
The Lipodissolve injection creates a firmer, more toned appearance without the need for lift or tuck surgery. 
Lipodissolve can be used on flabby arms, belly fat, and a double chin as injections that break down the walls of fatty cells and let the body flush out the fat as waste unlike traditional liposuction, in which fat cells are suctioned out of the body.
Procedure
Once the Lipodissolve treatment is injected into the targeted fat deposit, the fat changes from solid to liquid when the molecular bonds between the fat molecules are dissolved. 
The procedure itself only takes about 15 to 30 minutes. 
The body uses its natural waste-filtration organs such as the liver and the intestines to gradually rid the fat out of the body over the next few weeks to months. 
Most patients observe improvement in their treated areas after about four weeks. 
The most successful results are seen in a series of treatment sessions.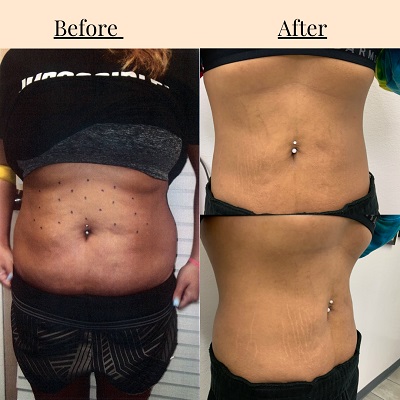 Please schedule an appointment online or call us at (408) 288-5331 to have a consultation with our holistic practitioners and know more about Lipodissolve. We will be happy to guide you.